Why not jump on the GQ bandwagon?! A few days I to found my first retail sighting of Gypsy Queen in my area so I had to grab a blaster to see what all the hub bub was about. At first I was going to list all of the individual cards, but since every other blog is full of GQ posts I thought I'd spare everyone and just share the inserts and such.
Not knowing much about the product other than what I've read on other websites and blogs I wasn't sure what potentially would be in the box/packs. So one of the first things I did was the scan the side of the blaster for all of the odds. Wow! There is a lot of stuff listed here. Let's see, SPs 1:4, Great Ones 1:4, Home Run Heroes 1:4, Future Stars 1:4, Sticky Fingers 1:4, Wall Climbers 1:4, State Stamp parallel 1:530, a whole slew of mini parallels, Autographs ranging from 1:108 to 1:3200, relics and mini relics and autos and mini autos...whew! Topps crammed everything but the kitchen sink into this set!
The next thing I did was browse the auto checklist to see the player selection that I would never pull from a retail pack. Group A: nobody of interest to me. Group B: Freddie Freeman! Mike Minor! Group C: Josh Hamilton! Group D: Jason Heyward! Cal Ripken, Jr.! and finally Group E: Hank Aaron! OK, enough waiting, off to the checkout counter so I can rip this open.
I like the fact that similar to Topps you basically get one insert (plus the mini) per pack. First several packs yielded what I discovered later to be retail exclusive inserts of Sticky Fingers and Wall Climbers. Sorry, but every time I hear or type
Sticky Fingers
I get hungry for ribs. Back on topic...I love both sets and will attempt to build them.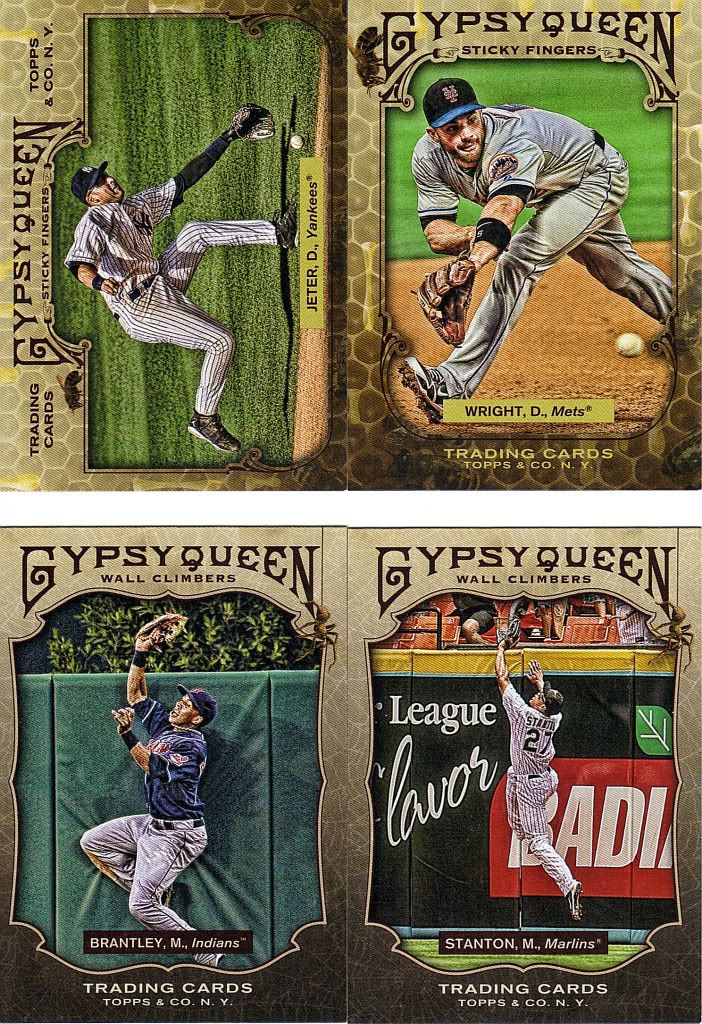 I don't care for the Future Stars cards, but the Great Ones and Home Run Heroes are nice. The framed paper parallels remind me of the old Fleer/Skybox Emotion-XL cards with the raised borders. The Snider card is #d 120/999 and is already destined to be in the hands of the Daily Dimwit.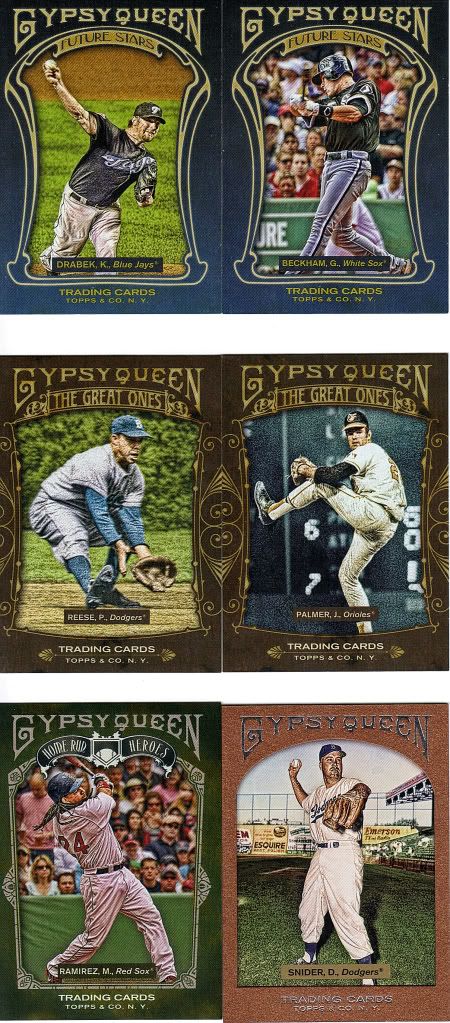 I believe it was the 2nd to last pack that yielded this: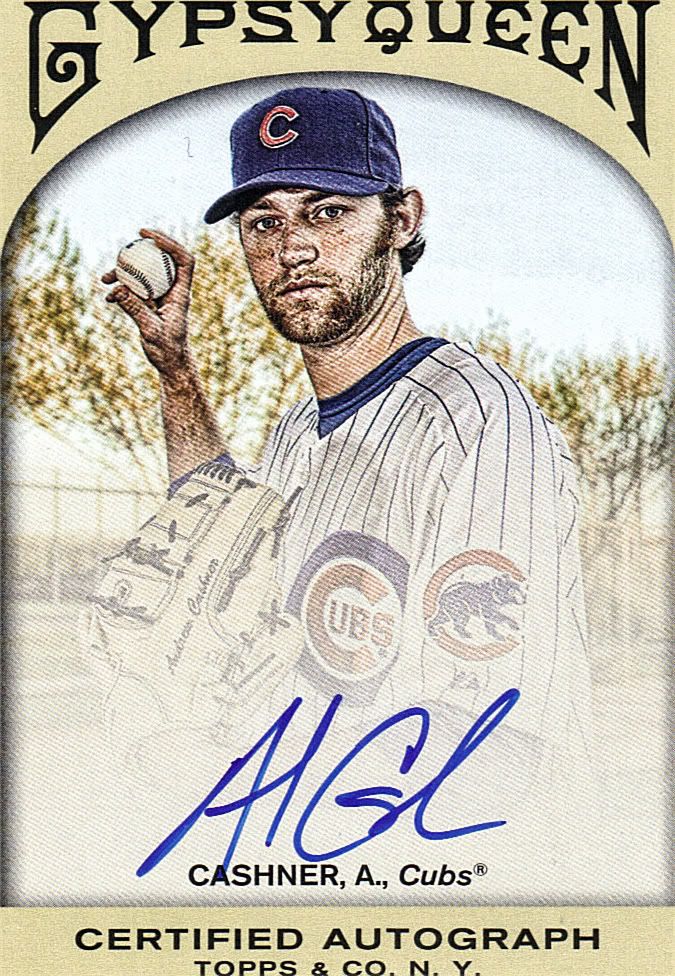 An on card auto of Andrew Cashner that seems to be in everyone's box! I have already read on several different blogs where people have pulled this card. Is there any Cubs fan out there that doesn't already have this card that wants it? Ok, not auto I wanted to pull, but still pulling a 1:108 card out of a retail blaster box is pretty cool in my book.

I've already mentioned that I love these cards. Outside of the flagship set this has to be one of my favorite sets since I got back into the hobby in late 2009. I hope to get a want list posted soon as well as any doubles I have if anyone wants to trade.

That's it for now. Guys, mother's day is tomorrow if you haven't forgotten so make sure you put down the baseball cards and make sure you do something nice for her. If you're married w/ kids don't forget to treat your wife as well!