Every once in awhile I get to be on the other side of group breaks and be a participant. Sometimes I even get to claim my Braves in said breaks. This was the case for the
Quarry's
first ever group break. He busted 2 boxes of Topps Bazooka and a box of Bowman. I wasn't one of the lucky ones w/ a lot of inserts or a hit, but I'm happy w/ the base cards I did get.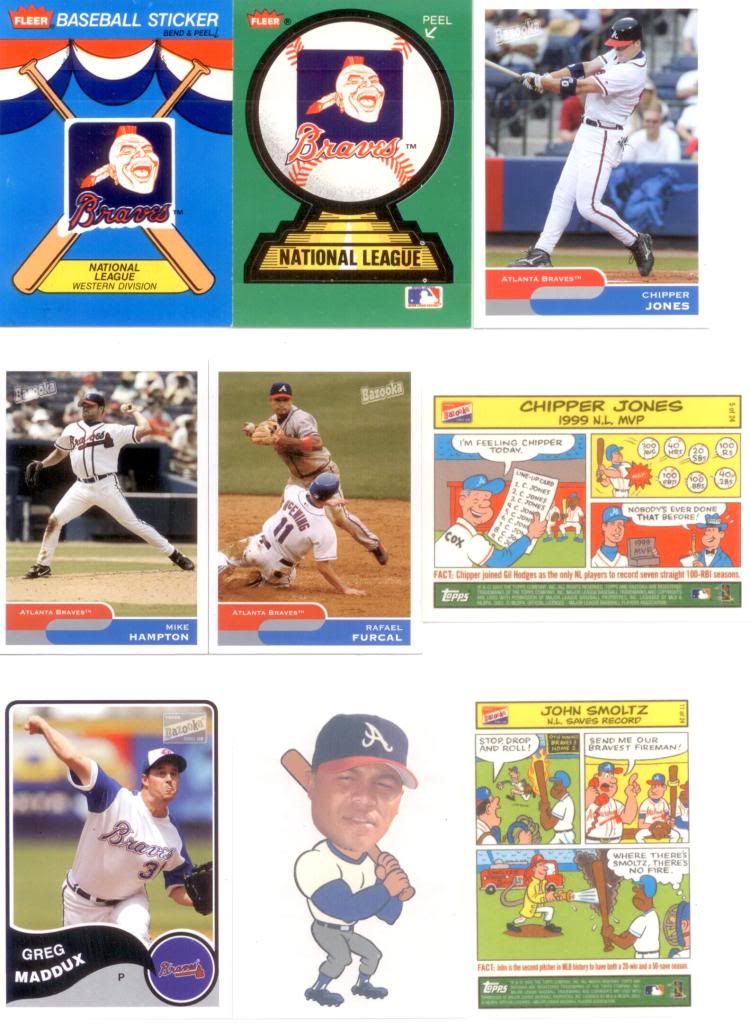 I love the old school Fleer logo stickers! The Bazooka comic cards are interesting. The Andruw Jones "card" is actually a temporary tattoo. If only I was 6 again! Anytime I end up w/ a Maddux that I didn't have before I did good in my book.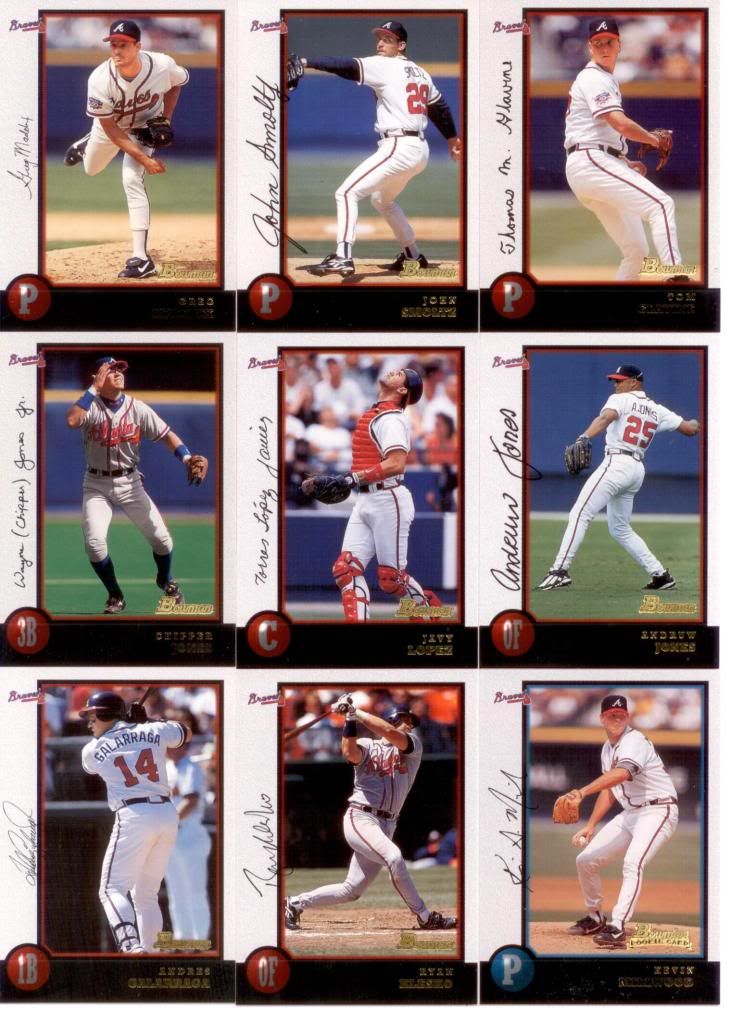 I think I got a complete Braves team set out of the Bowman box. The Kevin Millwood is his RC.

With things in my world changing I may have to back off hosting group breaks every single month (still to be determined), but the Quarry is ready, willing and able to step up to the plate and pick up where I may slack off! Thanks for such a great (affordable) group break.