A few weeks ago I received an e-mail from blog reader Trey. We went back and forth before finally agreeing on a trade. I sent him some cards he needed and he found a few cards off of my want list to send to me.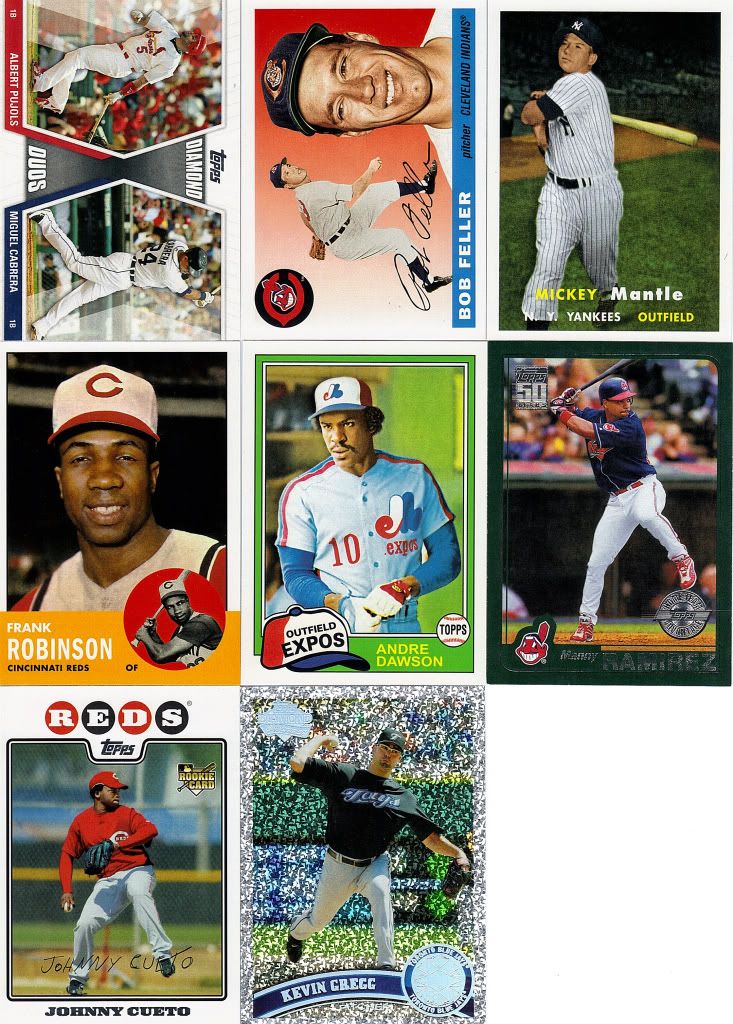 He helped me knock off several cards from several different sets including 2011 Topps, Gypsy Queen, Heritage, Opening Day and a lot of cards from 2010 Topps Magic football! A big thank you to Trey for making our first trade such a success. Since we completed our trade he finally has his own blog up and running so make sure to check out
Rants, Reviews and Fandom
.