Remember the days when you could find baseball cards just about anywhere? One of the reasons I fell out of collecting for so many years was because I couldn't find anywhere to buy packs. Once the grocery stores and gas stations quit carrying packs I didn't know where to turn. This of course was long before this internet thing. Fast forward to now and you can find cards for sale just about anywhere.
While waiting on my wife the other day @ Books-A-Million I found the little spin rack full of trading cards and there was one lone pack of 2006 Fleer Tradition left for $.99. Why not I thought. Ugly design, but it's hard to resist a cheap pack of cards. Maybe I'd lucky and pull something good? Well. Was I? Did I pull anything good?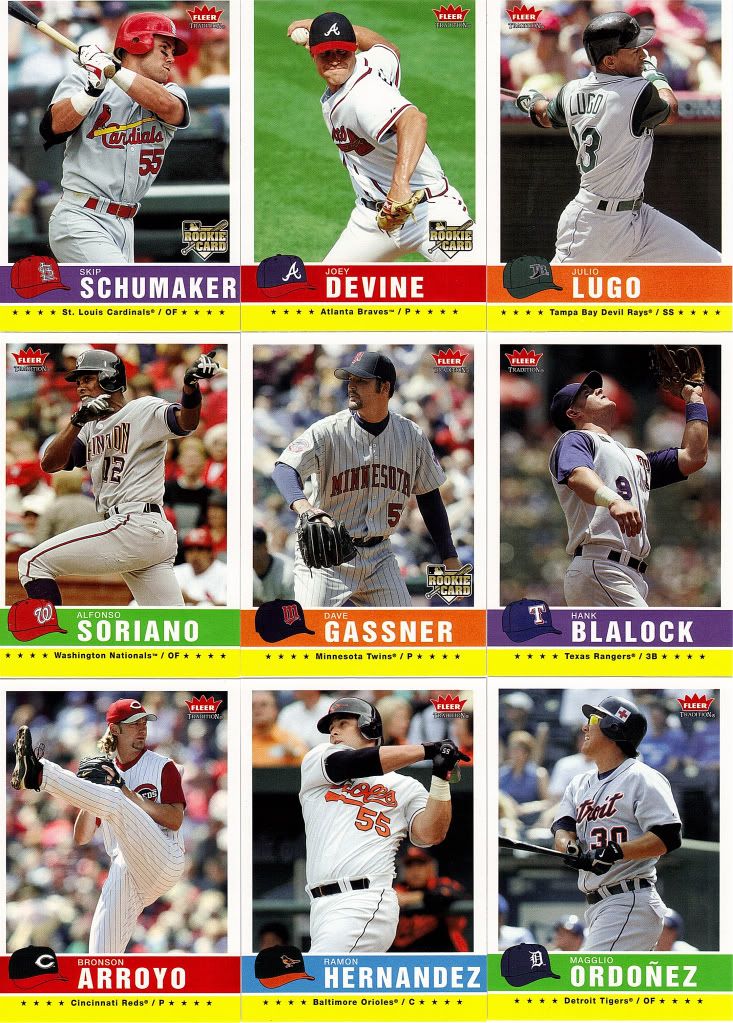 As you tell from the 9 cards above nothing really stands out here. Sure, I got a Braves player (Joey Devine - who never did anything in the majors) but over all I was ready to call the pack a bust. Then I noticed the last card in the pack "peeking out" looked a little different:
OK, now I feel better about spending $.99. Albert Pujols Grass Roots #GR-2.