I don't watch a lot of TV these days, but when I did I loved the show Supernatural. Being a fan of sci-fi and horror this show was right up my alley. Around the same time I was a big Buffy the Vampire Slayer fan and I had begun collecting the various card sets produced by a little North Carolina trading card company called Inkworks. Well wouldn't you know they would get the Supernatural license and go on to produce some really nice looking card sets.
Inkworks was one of the few card companies at the time that would release a dedicated premium card album for each card set released. I was able to get most of these as they were released thanks to the little local comic book shop. Just take a look at this beautiful padded binder.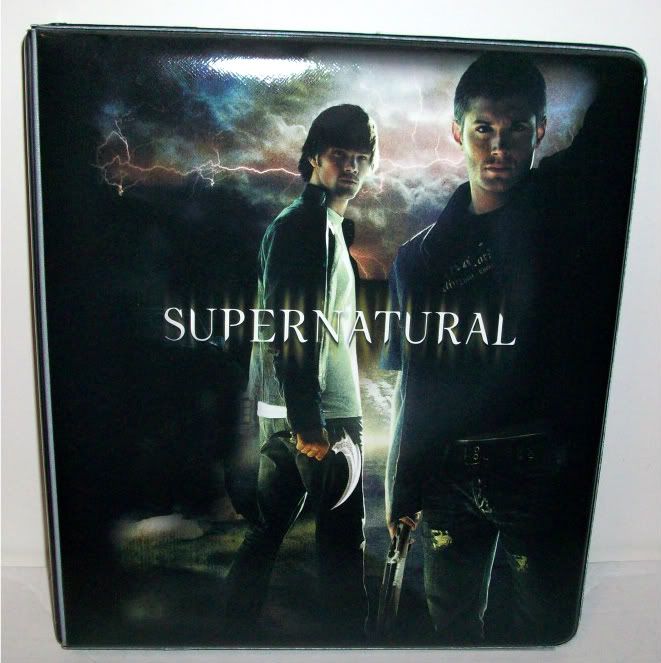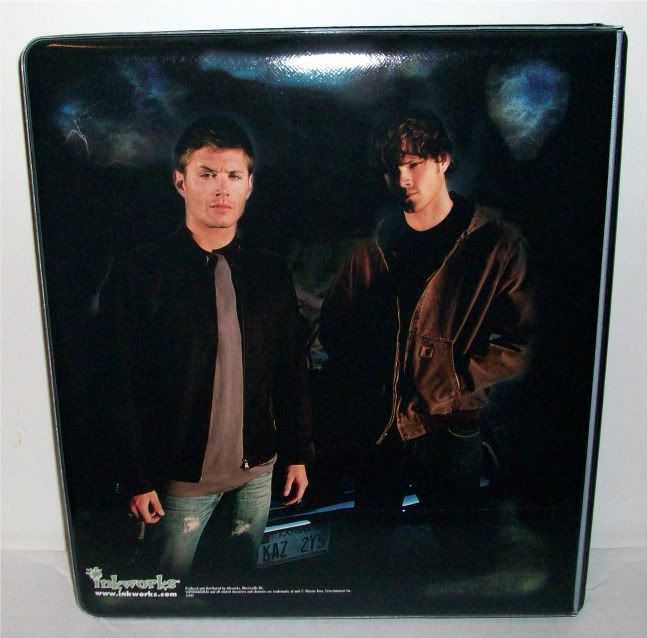 Now that my tastes have changed I've decided to get rid of my Supernatural collection, but before it heads to eBay I wanted to share at least the first season of cards.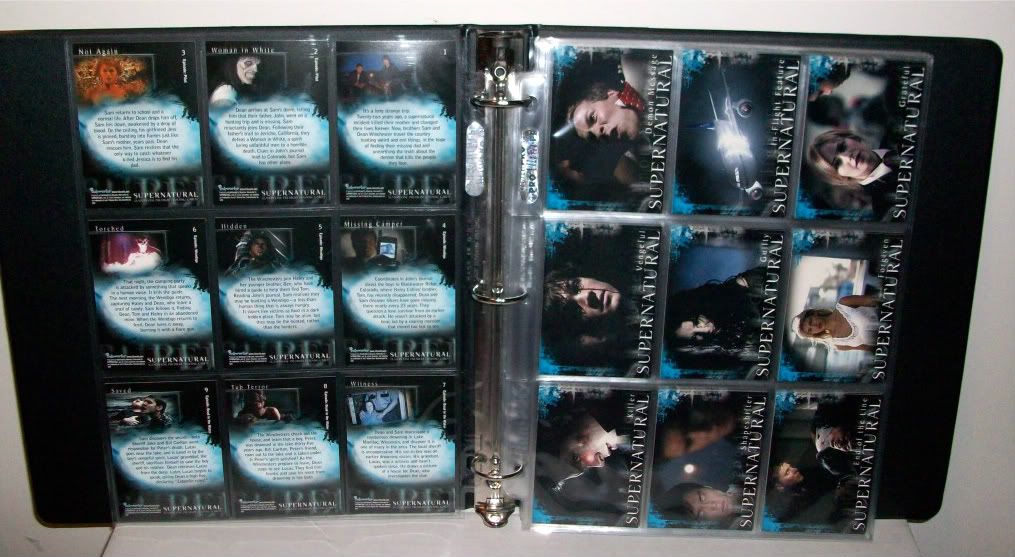 One thing that I really liked about Inkworks is that they made sure you got at least one full set of cards in each box. If for some reason you didn't they would send you the missing cards hassel free. Some of today's card companies could learn a lesson here...if Inkworks was still in business. The set of cards look great in 9 pocket pages. Looking back at the cards now I can remember several of the episodes very vividly in my mind. That alone means they did their job at capturing the season on cardboard.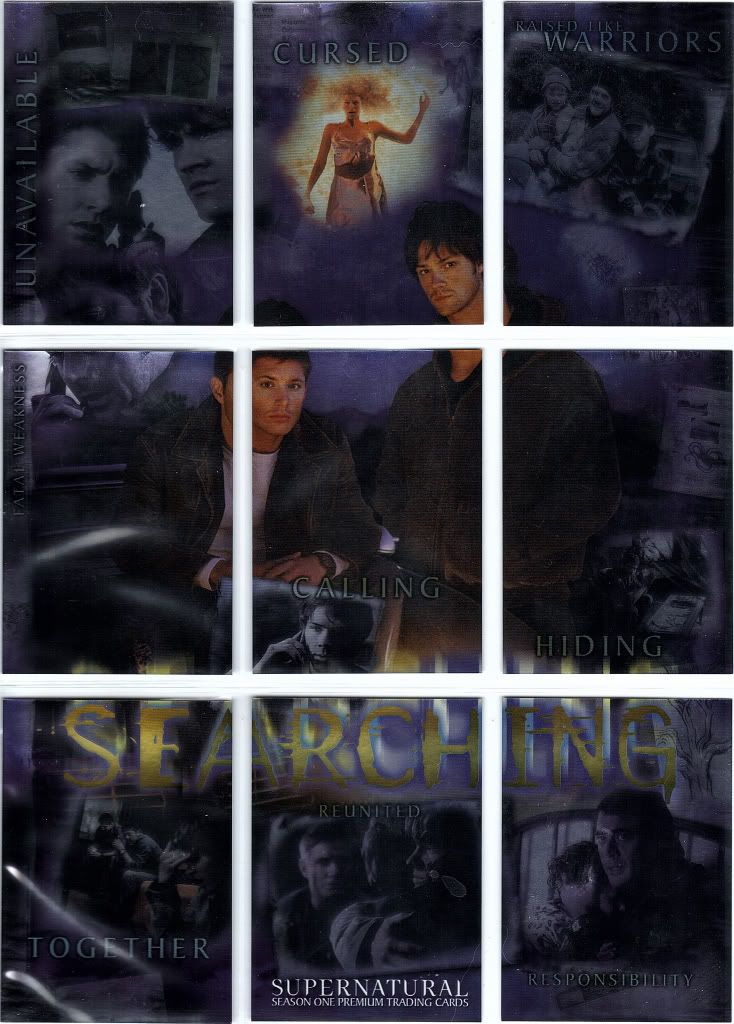 One of the best inserts set were the ones that created a larger image once inserted into pages such as this one.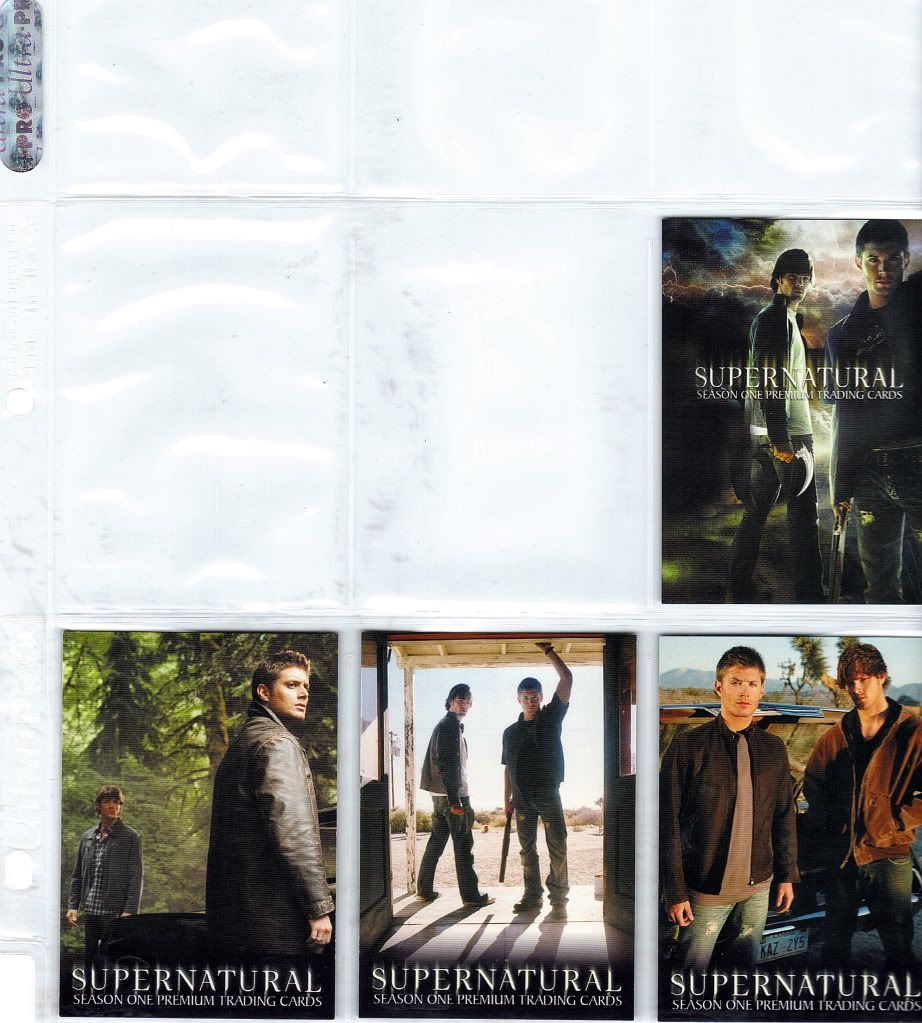 Inkworks also did a good job promoting their sets. In most cases there would be several different promo cards available. Most of the time you could send in a SASE to their offices in NC and get a free promo while others would be made available at conventions such as the San Diego Comic Con (SDCC).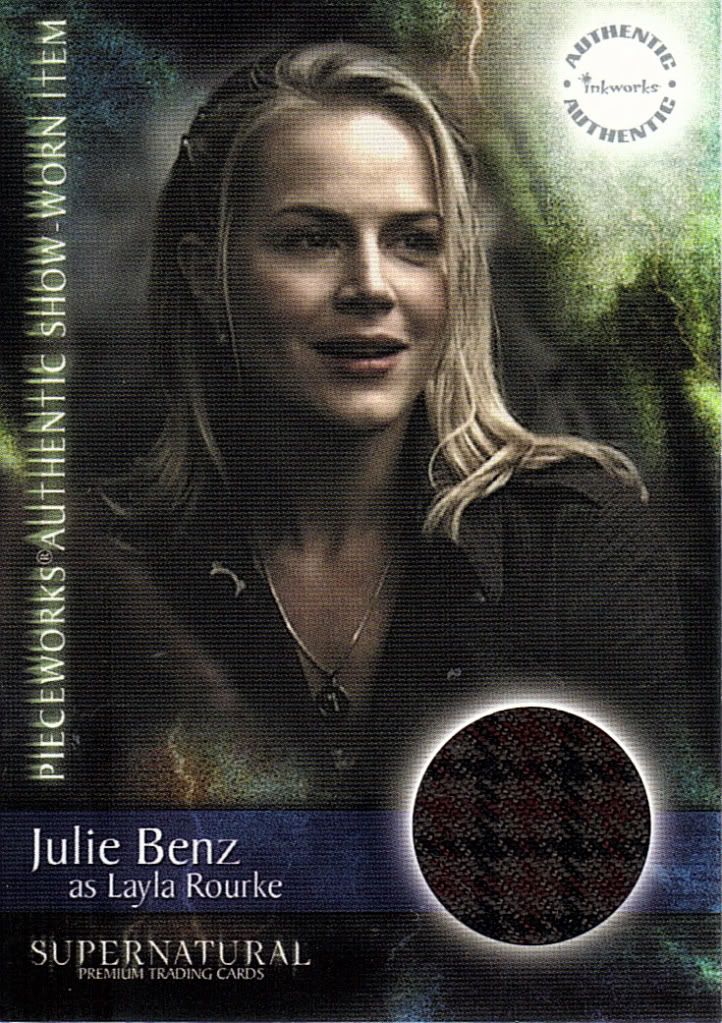 And of course what good trading card set would be without some sort of 'relic' cards? Inkworks did a good job getting different guest stars for the show and for their costume cards and autographs. I like this one in particular for the design on the fabric. Looks so much better than a plain single color swatch.
Part of me hates to let these sets go, but I have precious little space for binders as is so I hope these find a new good home. If by chance you are interested you can find listed set listed
here
on eBay.