These last few weeks have been a little hectic around the house and with work so to say I've fallen a little behind is an understatement.
I've worked out several trades, participated in a group break and was blessed w/ a free card from a fellow Braves blogger...but I haven't had the time to show my appreciation until now.
Braves blogger
A Rookie (baseball) Card Collector
posted the contents of a single pack of '12 Gypsy Queen some time ago and there was a mini of Frank Thomas. I simply asked if it was available and she sent it to me free of charge. Of course I've got a nice little Braves care package to send in return. What I didn't know until the card arrived that it was a red back. Nice.

Robert from
$30 A Week Habit
graciously sent me some cards from my '12 A&G & GQ want lists. I'm particularly excited about the 2 People of the Bible minis.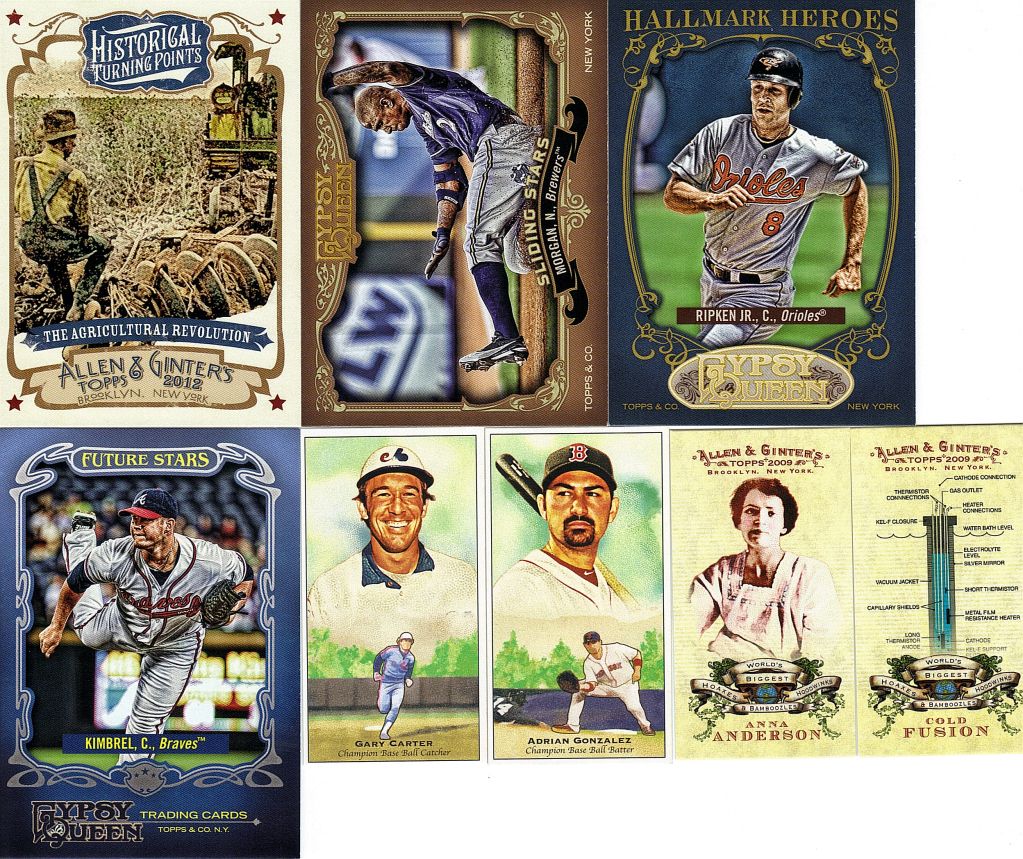 Shane from
Off the Wall
and I completed a trade where I sent him a bunch of '12 A&G minis and he sent me several cards from my various want lists as well as a stack of Braves which I picked out a few to share.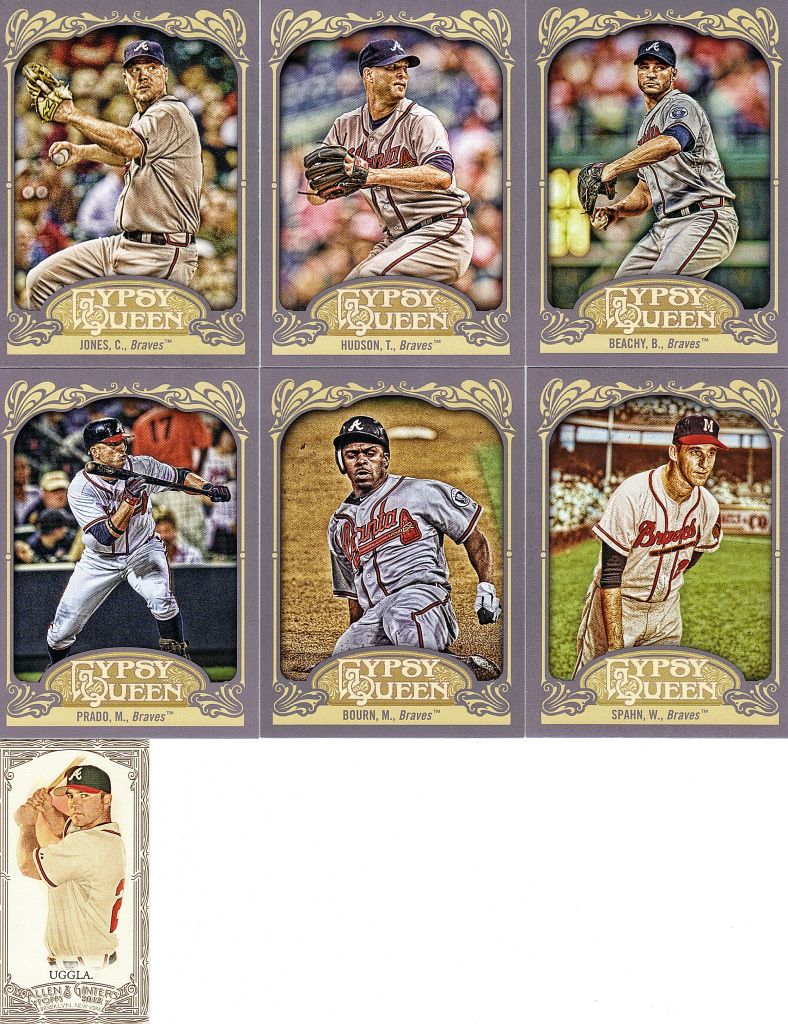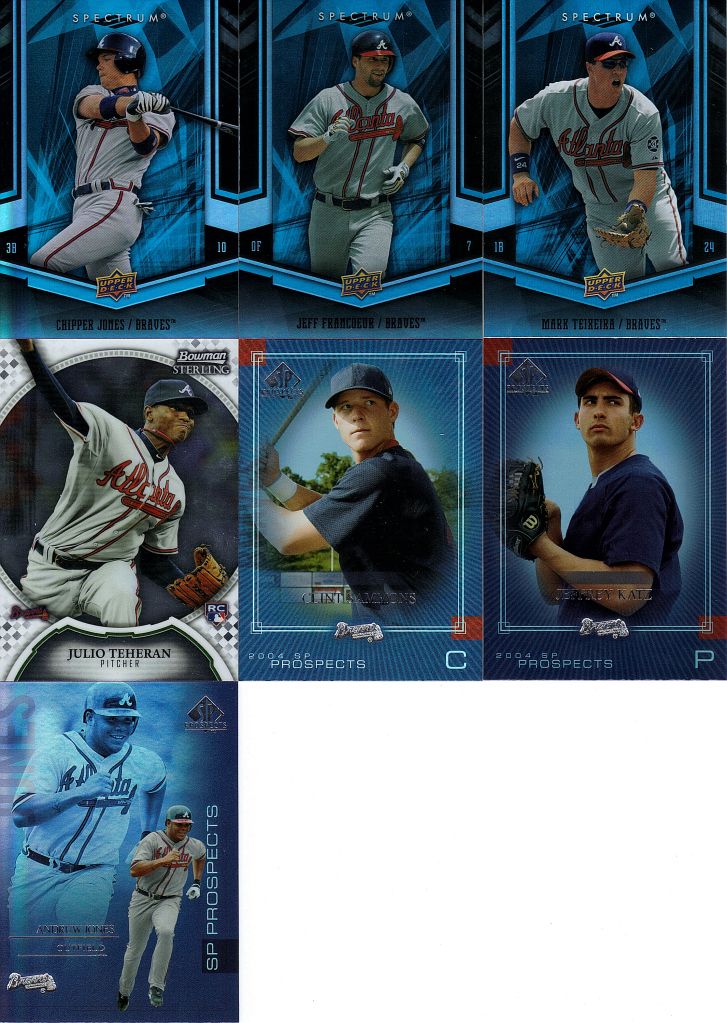 I'm usually so busy hosting group breaks that it's rare that I get to participate in one, but recently
Juuust a bit outside (JABO)
was holding a break that I couldn't resist. I didn't land anything earth shattering, but that's how the group break thing goes. Though I did get a Spectrum card of Frenchy that I didn't have!
I was trying to work out a deal w/
ARPSmith's Sportscards Obsession
for a Dan Uggla A&G relic he had by offering a Archives Fan Favorites auto of the "Kung Fu Panda", but he already had the card. A few days later I got an e-mail asking for my address. Now I owe him some extra Giants cards! Thanks bud!
If by chance I left anyone out that I've dealt with recently it's not on purpose. I'm so unorganized right now I may need to take some time off to get my crap in order after I'm done w/ these next two Affordable Group Breaks.
Speaking of the AGB, the Stadium Club boxes
should
be here today when I get home from work so I'll start ripping and scanning this evening as I watch WWE RAW.