The wife had me helping her do some major cleaning yesterday in preparation of baby #2 coming this summer. One of these tasks had me cleaning out a closet to make room for some luggage and other junk and while doing so I found a box of old magazines I saved for some reason. Lying on top of the stack of magazines were two sheets of trading cards that I kept from a couple of issues of Tuff Stuff from 2006. I had completely forgot about these. Apparently the two companies teamed up and released 4 different cards per month. This is the last sheet of the promotion.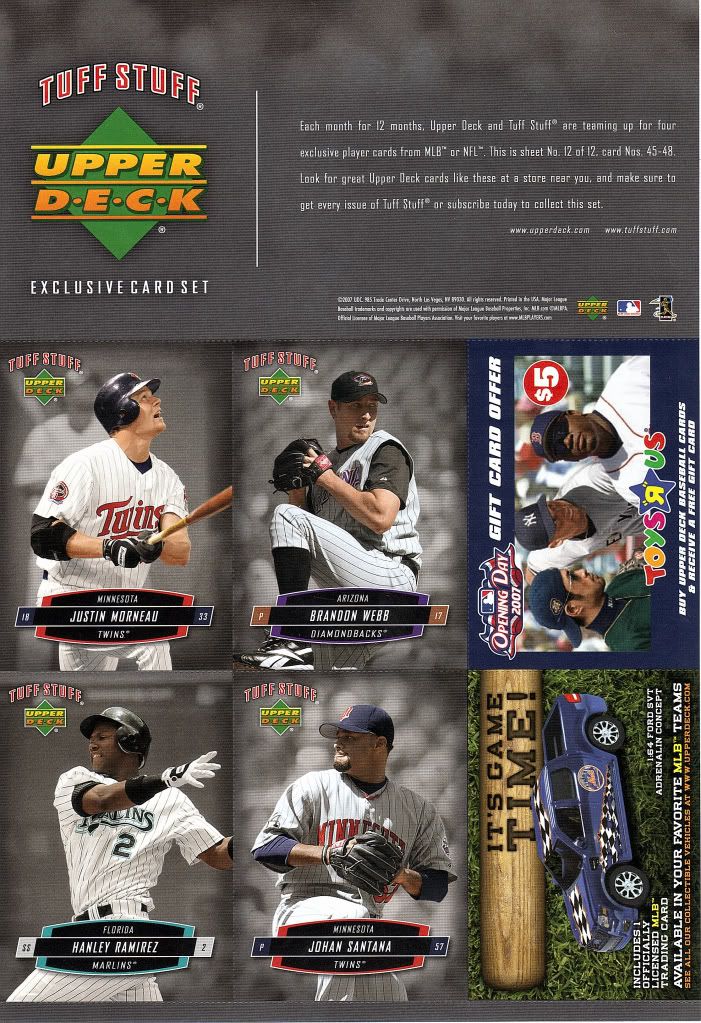 Justin Morneau (Twins), Brandon Webb (Diamondbacks)
Hanley Ramirez (Marlins), Johan Santana (Twins)
The cards are perforated which may kill the collectibility for some, but they are still decent looking cards. I don't desire to keep any of the 4 cards so they are all up for trade. I have a suspicion that the Twins may end up in the hands of Rhubarb Runner...
I also have a sheet of football cards from this same set that I'll share soon. It's just weird to talk about football seeing how there may not be a football season this fall.