I haven't abandoned this blog. In fact I've been using some of the "down time" trying to get things organized so I can hopefully return to more active blogging and trading again. Perhaps even revive my "Affordable Group Breaks" again.
While doing a little cleaning I ran across a very old Ultra Pro pages box (back when Jose Canseco was a spokesman for them!) and inside was all sorts of uncut promo sheets. I believe the majority of these came from Tuff Stuff magazine, remember them? Today's topic however probably came polybagged with copies of WIZARD magazine.
Back when Fleer had the Marvel comics license, they pulled out all the stops and released a plethora of comic related trading card sets. One of my favorites was Marvel Masterpieces from 1994.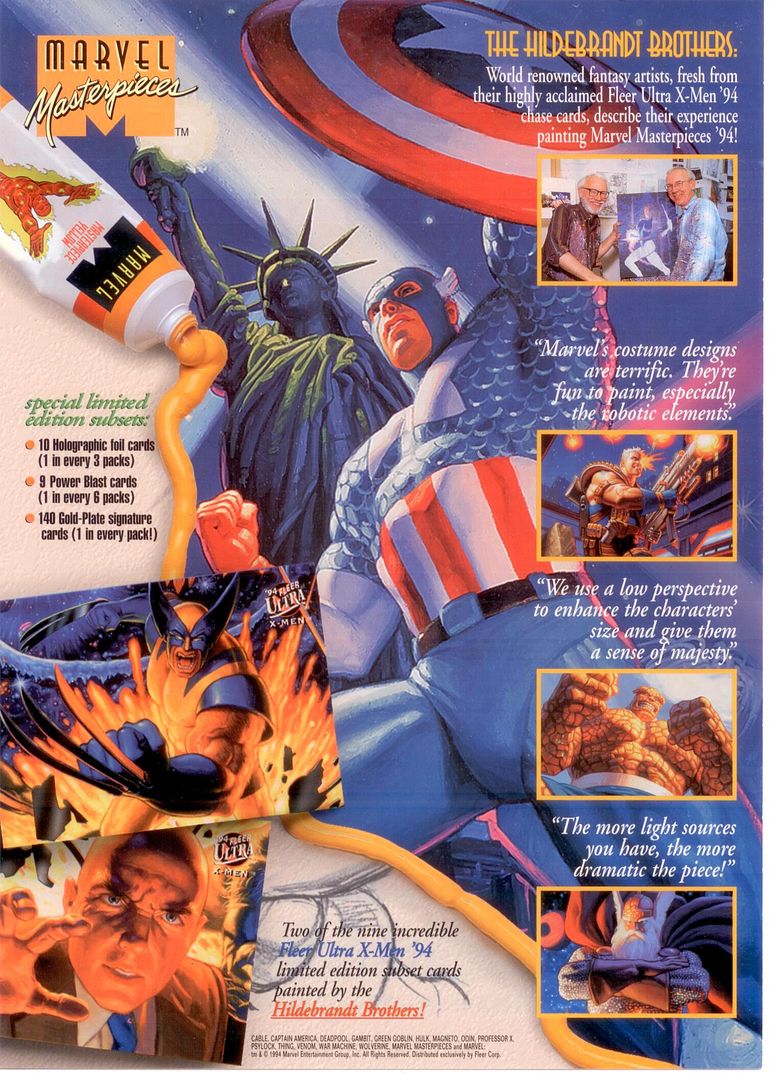 Fleer hired the famous Hildebrant Brothers to paint all of the images for their new Masterpieces set. While there were a few cards I didn't care for their interpretation of the character, most of them were pretty cool...well at least in the 90's. I have two uncut promo sheets for this series - a 9 card sheet and a 4 card sheet - both having the same back as shown above.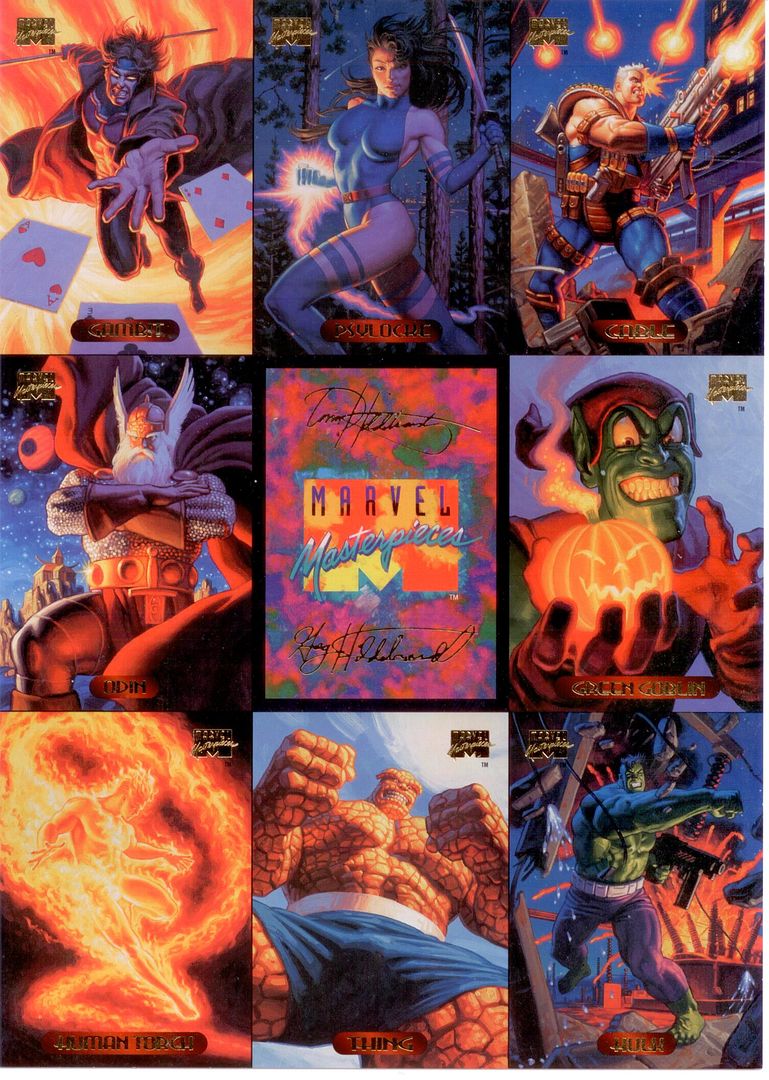 I think their work is pretty impressive overall. In particular I like their take on Psylocke, Odin, Green Goblin and the Human Torch.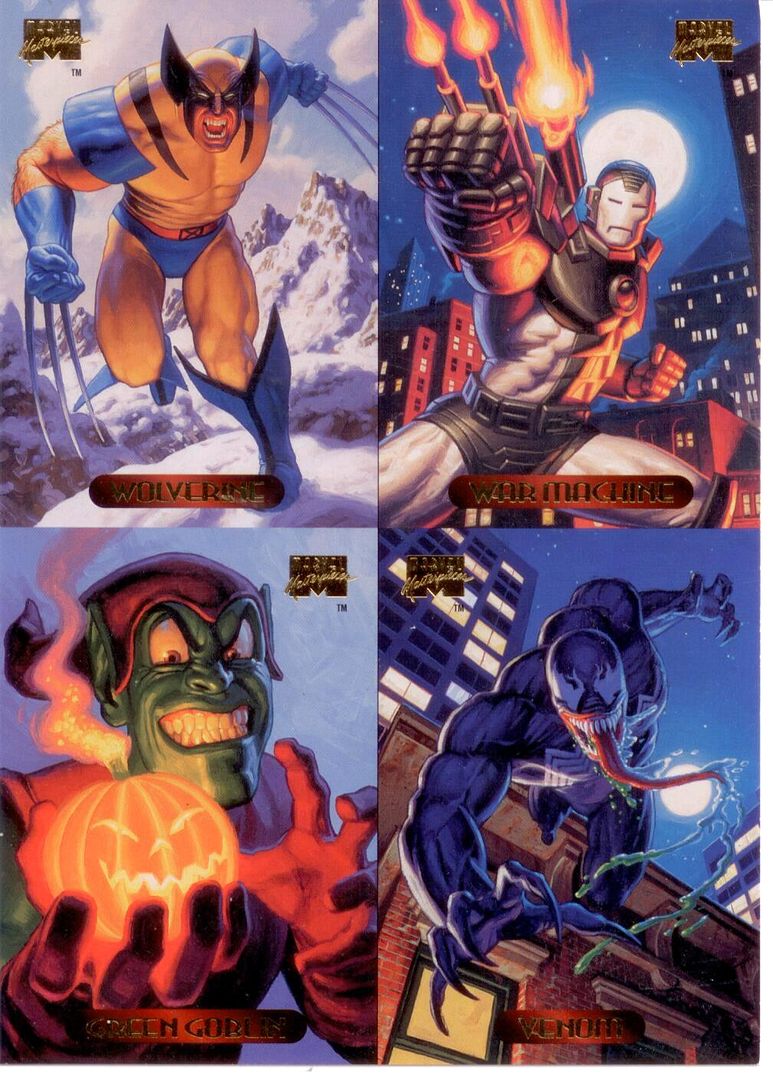 Venom on the smaller 4 card sheet is the best in my opinion. Just look at all the slobber coming from his nasty long tongue!
A year later, Fleer introduced a new card technology they dubbed Metal. Of course it was first used in their various sports sets, but they also used it coupled with their Marvel license. While I loved baseball and football Metal sets from 1995, the Marvel set just didn't grab my attention...though I did buy a metric crap load of it back in the day.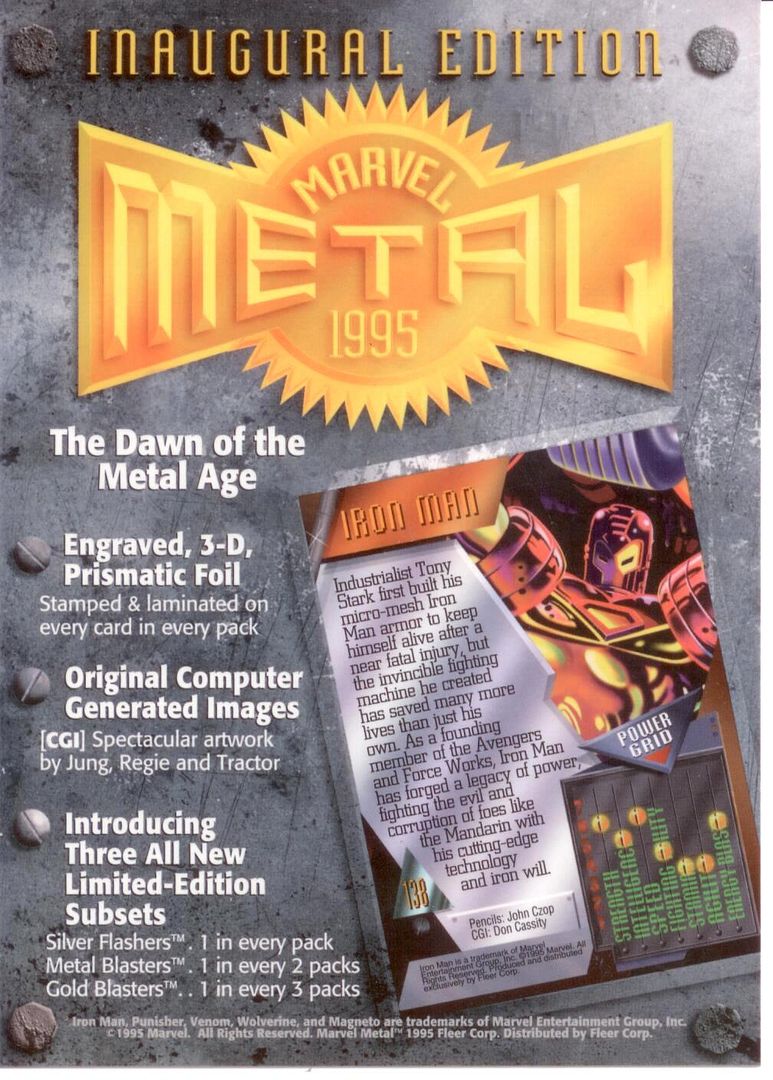 One per pack inserts were normal in the 90's and this trend carried over to 1995 Marvel Metal. The one per pack Silver Flashers were parallels with a silver etched foil background. Boring. The Metal Blasters and Gold Blasters weren't much better either.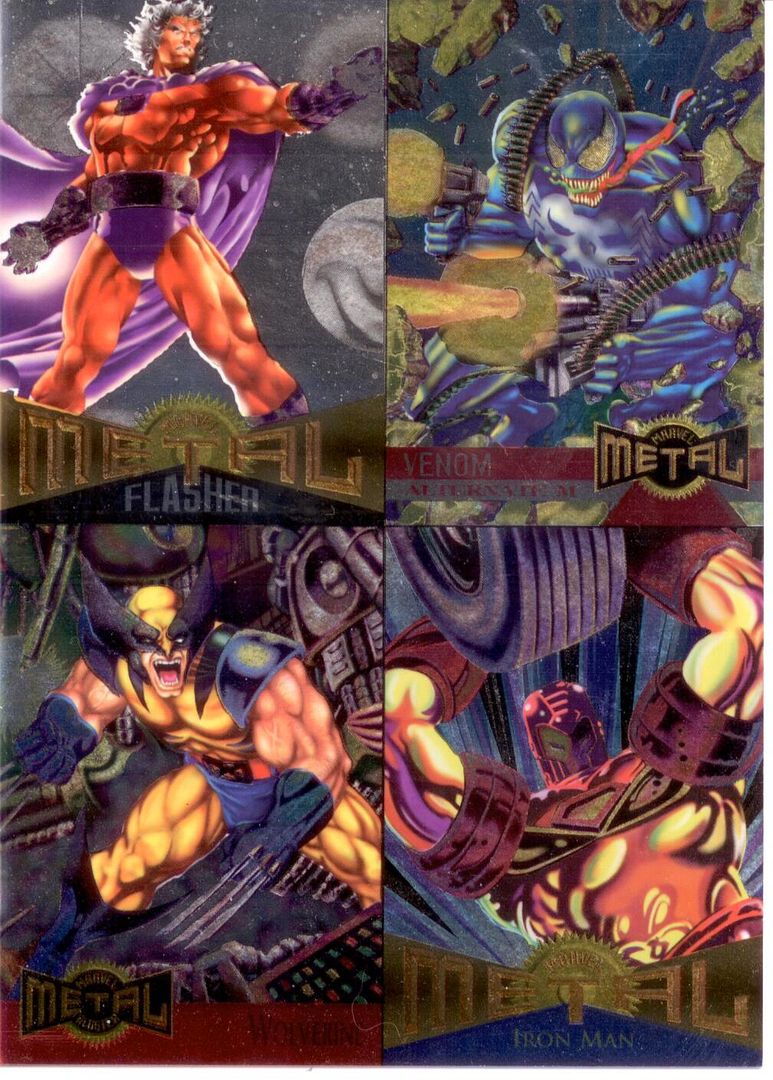 I think what hurt these cards so much was the lack of real artwork. Instead Fleer opted to use CGI art and well the results are...well I'll let you be the judge. I think I did finish this set at one point, but I've since sold, traded or just threw it away.
I actually have a few of each of these promo sheets, so if anyone is interested in them let me know and I'll send you one.