I got to attend my first card show in close to a year earlier today. I made the short drive to Charlotte for a rather large combo trading card and toy show. Most of you know that I collect both cards and toys so this is the perfect show for me. Well, almost perfect. Finding Transformers at these shows is usually slim pickings. At least I found some good stuff on the trading card front. I'll start off by sharing some of the game used and autos I found.
I decided to make this card fit into my batting pitchers collection.
OK, so it's not a gamed used or auto...but these look great in person and it was only a quarter!
I couldn't find many Tim Hudson cards in a Braves uniform, but thankfully I remember to look in the various Oakland A's sections. Finding the Smoltz and Maddux cards were a bonus.
I'm not a Yankees fan in the slightest, but I still thought this was a cool card. Authentic game-used stadium seat from the old Yankee Stadium. I think it was worth the $2 I paid.
I didn't spend much time looking at football cards, but I did find this auto RC of Jon Beason. He went down with a season ending injury early in the 2011 season and it really hurt the Panthers defense. A lot of fans are eager to see how he'll return from his injury in 2012.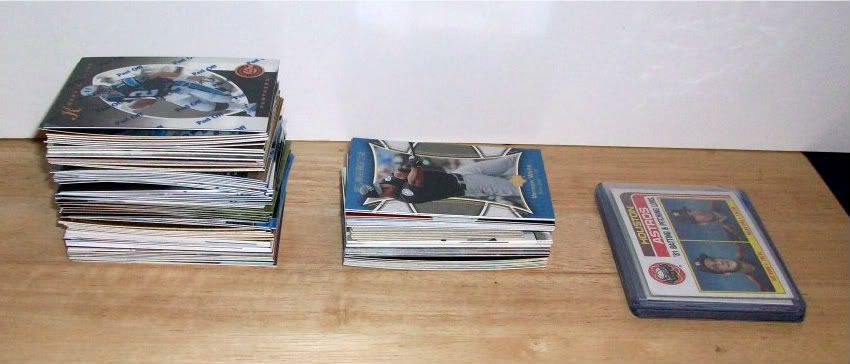 On the way out I saw the guy in the corner had a bunch of monster boxes full of commons. Then I saw his sign - 40 for $1.00. How could I pass this up? I made out with several things for me and several things that'll be sent out to select readers in the near future!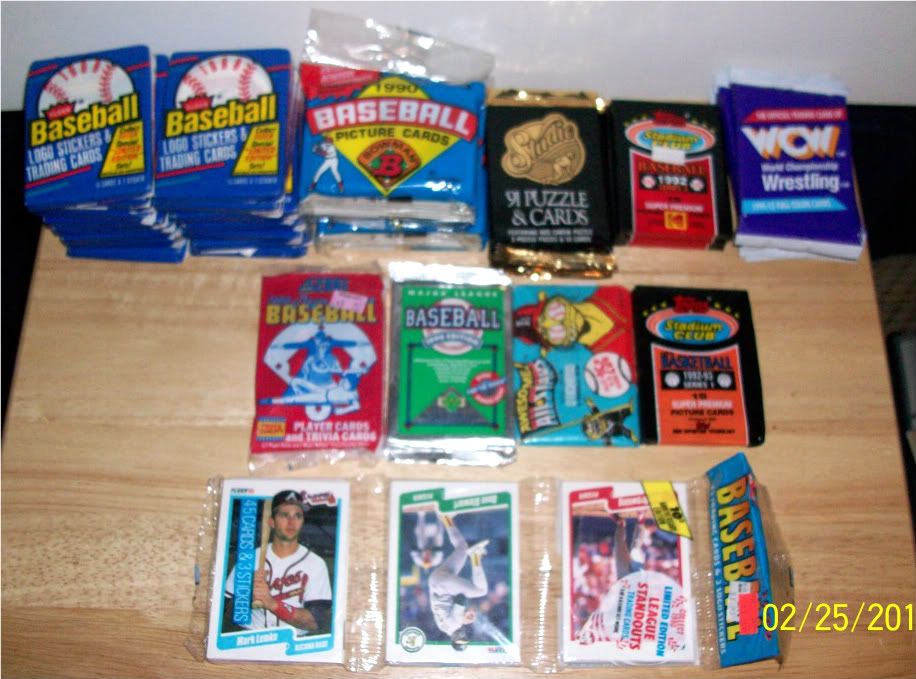 The same guy also had a bin full of junk wax packs. He sold them to me for a nickel each so I took the dive and pulled out several things before a few kids wormed their way in. I believe my final count was as follows:
x18 1988 Fleer
x7 1991 WCW
x3 1990 Bowman jumbos
x4 1991 Studio
x3 1992 Stadium Club
x1 1988 Score
x1 1990 Upper Deck
x1 1990 Fleer rack pack
x1 Leaf Awesome All-Stars
x1 92-93 Stadium Club basketball
I'm not sure what I'm going to do with these quite yet, but I'm sure I'll have some fun.
The last thing I'll show was actually my first pick up. Again at these type of shows I usually don't find many toy related items that interest me, but I did manage to find a nice boxed Transfrmers Palisades statue of Wheeljack for more than a reasonable price. It was so cheap I'll probably be selling it.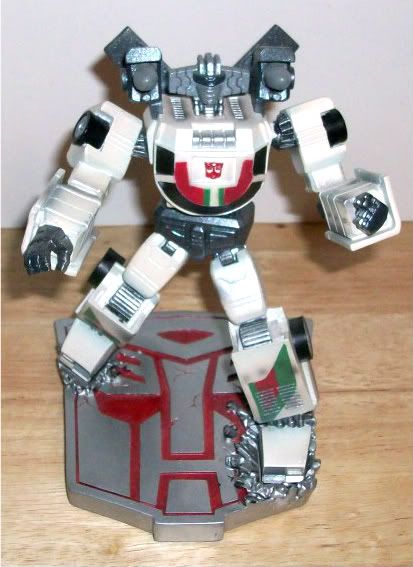 All in all it was a fun time and I'm glad I was able to attend. It'll probably be another year before I have a chance to attend another show, but that's OK. I'm just glad I was able to find several things without having to break the bank!