After posting my Gint-A-Cuffs III results on my blog a few weeks ago Duane from
Democratic Roadkill
contacted me about a possible trade. We shot several e-mails back and forth until finally resolving a trade that would help each of us with our 2011 A&G wants.
Today (wow that was quick Duane!) his part of the trade arrived in the mail box and I couldn't be happier. Along with a smattering of base cards he was able to help me put a huge dent in the various inserts I'm chasing this year.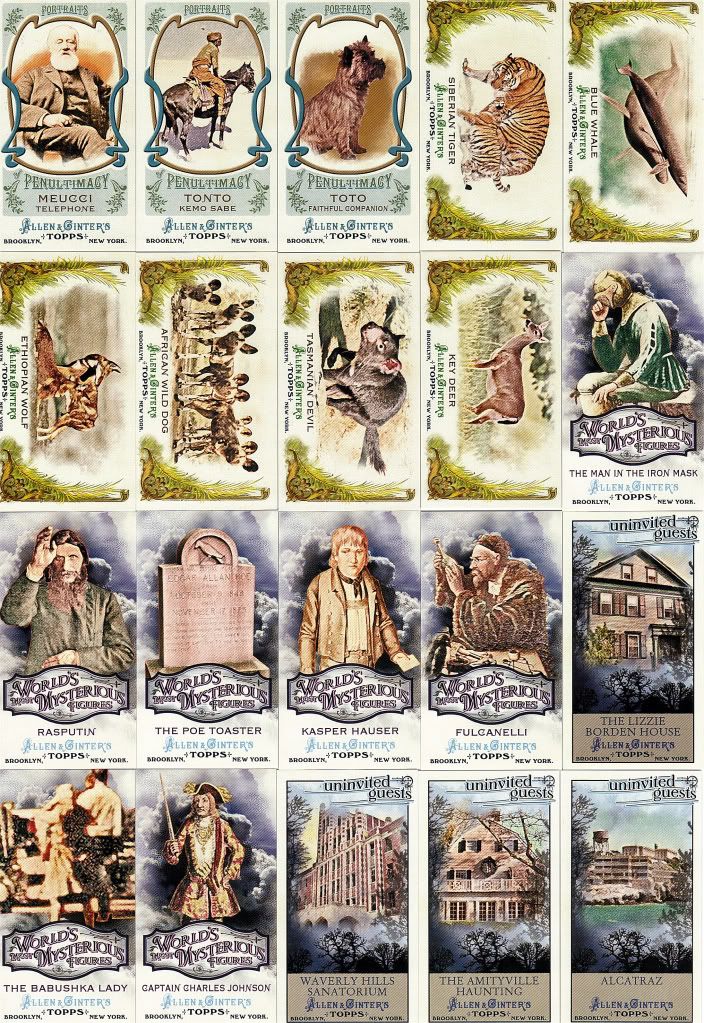 Look at all those minis! I got the last few Portraits of Penultimacy I needed plus a nice bit of the Animals in Peril set. Uninvited Guests and World's Most Mysterious Men also rounded out the bit.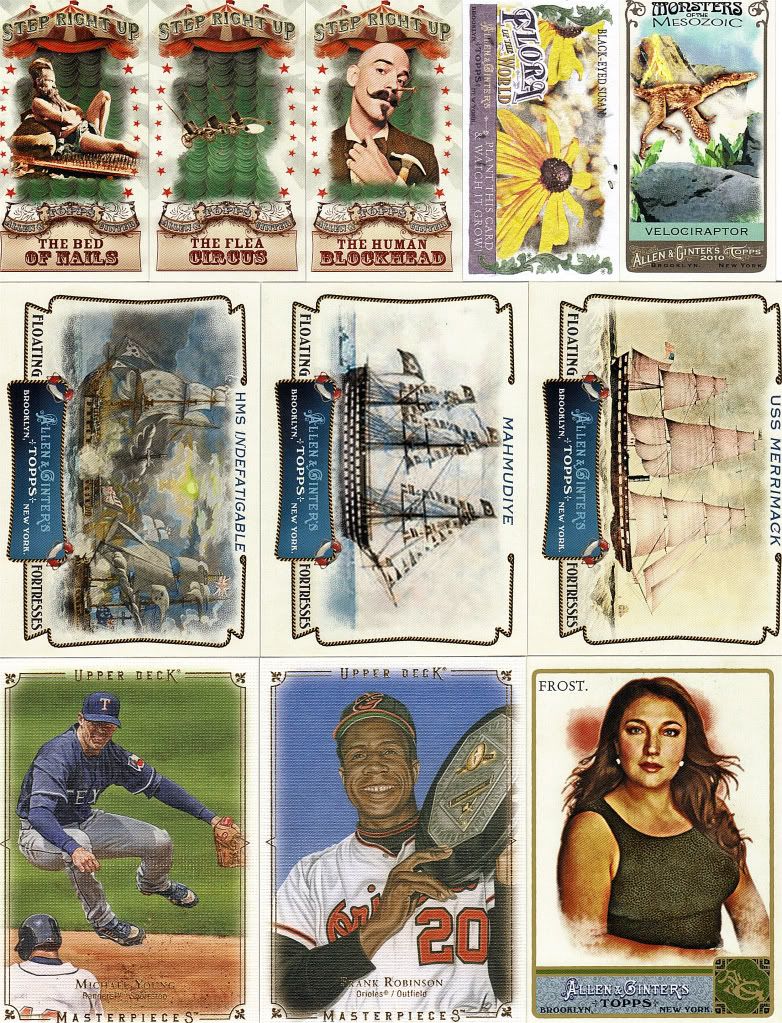 More minis! Step Right Up and another Flora of the World. When I first saw the sell sheets with the Flora of the World insert I thought it was a lame set...then I pulled one and realized you could actually plant the card! Just for that very reason I thought the card was worth keeping as well as trying to track down the others. Duane also found me another dino card from last year's set I was lacking. More Floating Fortresses to boot as well! There was a handful of the base cards in one of the stacks with inserts and as I was thumbing threw them I ran across one of a woman that looked awfully familiar to me. The last name of Frost didn't ring any bells, but a quick view of the back...Super Nanny! Call me weird. Fill in the blank if you wish...but I think this is a really cool card. I didn't know she was part of the set let alone know she had a relic and autograph! Knock 2 more cards off my 2008 UD Masterpieces as well.
Thank you so much Duane for helping me out. This has to be one of the best trades I've completed this year.