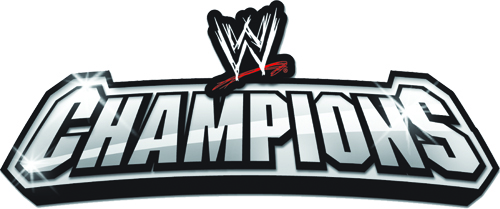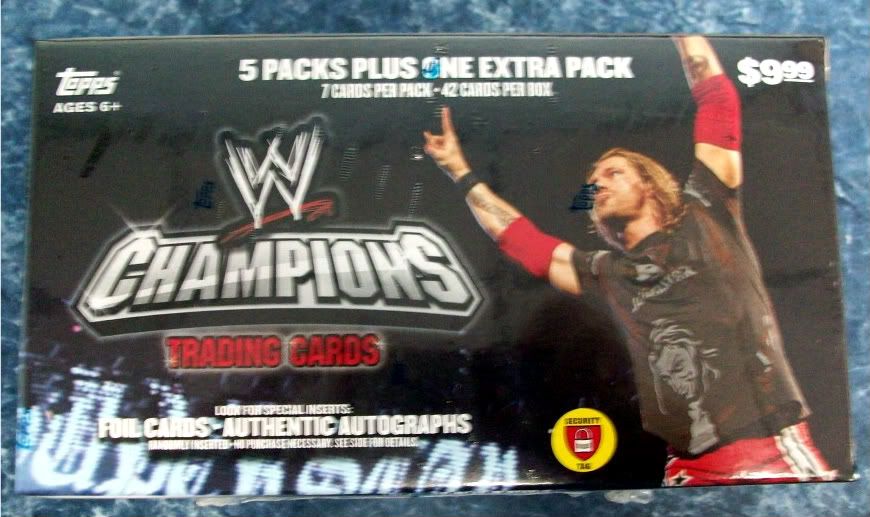 How did I miss the announcement of yet another new Topps WWE product? Oh thats right. New job. Pregnant wife ready to give birth any moment. Topps sure is getting their money's worth out of their WWE license. I'm really surprised that the cards have never been mentioned on RAW or Smackdown. Oh well, at least these cards are priced a little lower than their last set (Platinum) and sport better photography. 6 packs for $10 bucks. Not too shabby. Let's take a look at what's inside.
#04 Jack Swagger wins the Money in the Bank
One of the things I like about this set say over the base WWE set that was released earlier this year is that the card backs document the photo on the front. It's been done before, but not recently if my memory serves me correct. This match took place at WrestleMania XXVI.
#59 Booker T enters the Royal Rumble
I heard the rumors that Booker T had been spotted in an airport the day of the Royal Rumble, but I didn't think he would actually participate. I was wrong...he did enter the ring only to be thrown over the top rope before he could make any real impact.
#68 "Cowboy" Bob Orton

On one of the themed episodes of RAW called Old School several past WWE wrestlers were featured during the night. One of which was Randy Orton's dad, Bob. There the Nexus group confronted Bob during an interview being hosted by "Mean" Gene Okerlund.
#76 The Miz

Most Champions: The Miz - the back goes on to describe how many titles his won during WrestleMania XXVI and XXVII. Blah, blah, blah...I hate that guy.
#15 Dolph Ziggler
Dolph won the Heavyweight Championship? When? I must've tuned out when his "girlfriend" Vickie Guerrero came out and said her trademark "EXCUSE ME!"
#29 Santino Marella & Vladimir Kozlov
I remember when these guys defeated Justin Gabriel & Heath Slater for the Tag Team Championship. This is my favorite card in the pack hands down. Great photography and Santino. Can it get any better?
#08 John Cena defeats Batista for the WWE Championship
Remember Batista? Remember when he sat in the middle of the ring in a wheelchair and yelled "I QUIT!"? It all happened at WrestleMania XXVI.
There are a few of inserts to chase in this product as well. Foil cards are seeded 1:3 packs and autographs are seeded 1:150 packs. So far I've yet to pull either so I have no idea what they look like, but this oughta be a fun 100 card set to build. Make sure to check out
A Pack To Be Named Later
as I plan on posting another pack there (if no one else beats me to it).